Improved Plant and Operator Efficiency

---
Improved Plant and Operator Efficiency
---
This system greatly enhances operator efficiency, as it reduces the amount of manual involvement required for each printer.  Easy to read, color coded monitors provide at-a-glance alerts should any of the variables differ from the established benchmarks during the run.  One Operator can easily monitor several printers simultaneously — with greater effectiveness.  
This Documentation also provides universal, objective feedback that can be shared by other areas of the company.  Additionally, should a customer problem arise, it provides specific documentation of precise settings throughout the run to help identify and solve future issues.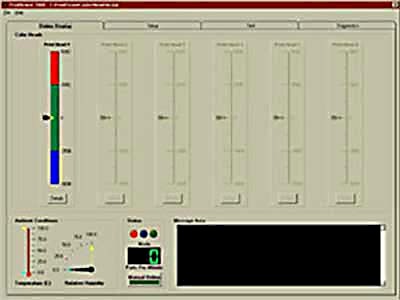 Easy-to-read color screens provide operators with instant notification should any variable cause roller pressure to change.  This enhances the quality of the printed product and reduces costly downtime from equipment failures.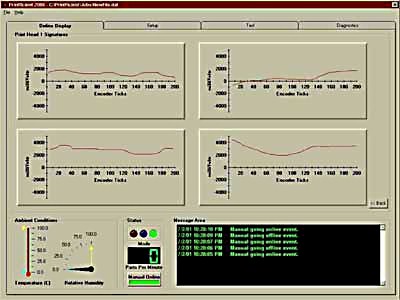 Printficient constantly monitors and records variables which may alter print consistency, including temperature, humidity and press speed, and makes roller pressure adjustments to accommodate these changes.
Select page to continue: 
intro | 1 | 2 | 3 | 4 | roi
Email: Sales/Customer Information & Support: Ron.Gilliam@Intelsen.com
Member of The International Metal Decorator's Association